19th, 20th & 21st April Greek Week!!
Thursday 26th April Burger Night
Friday 27th & Saturday 28th Sushi
4th, 5th 6th May- Italian Week!!
10th, 11th 12th American Inspired week
17th, 18th, 19th Indian Inspired week
More details to follow!!
Now open Thursday, Friday and Saturday Nights! Serving food from 6pm
'Junky Thursdays'
We are serving outrageous all-vegan junk food every Thursday from 6pm. Hanna Garcez of 'Green Revolution' is cooking up a storm every week, putting a naughty twist on all of our favourites! Expect burgers, fried chicken, East Asian food, enchiladas, nachos and much more!
'Small Plate Friday and Saturdays'
On Fridays and Saturdays from 6pm we will be serving small plates! Expect middle eastern mezzes, and world tapas!
Both nights are BYOB and last orders are 9pm!
Please book in advance.
Previous Evening Menus: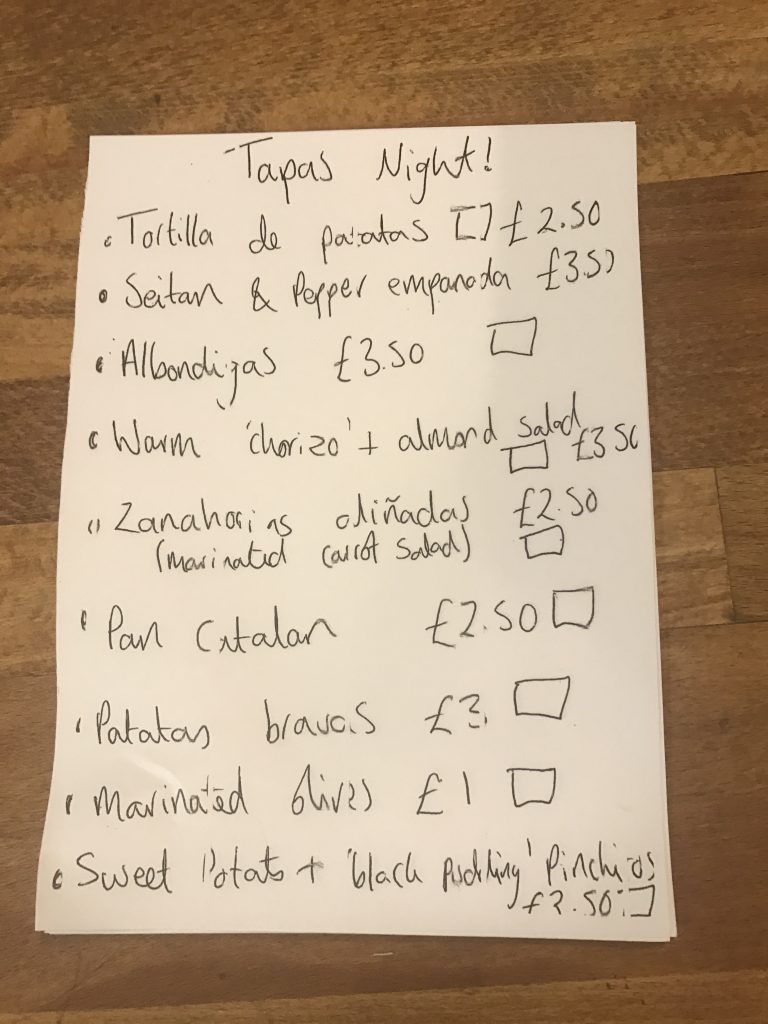 Vegan Mexican Night
Vegan Thai Night
Burger Night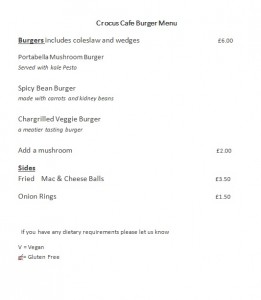 Pie Night
Fish & Chips Night