3rd September 2020
We're Back!
💚🙋‍♀️ CHECK OUT OUR NEW SOCIALLY DISTANCED CAFE ✨
We're back! And we've got a minimum spacing of 1m between tables but mostly it's more as you can see 👀 We also have tables out the back and front (not pictured).. 🙌
.
As you can see we only have a limited amount of covers now due to these restrictions, we can only fit 20 people in the café at a time, so please now more than ever don't forget to book, especially for our evenings! 💚
.
We also offer a take away service (that is collection only) but as with booking to eat in the café some heads up for eating out is much appreciated ☺️
.
We also have new perspex screens around the till area to keep staff and customers safe whilst ordering your food 🌱
.
We are still adjusting to this new corona life so please bare with us and feel free to let us know if you have any further suggestions ✨
.
Also uncorona related sending out a big thank you to Cindy for the plant contribution, check out our new plant wall 🌿😍
New opening times:
Thursday – Saturday 10am – 10pm
Sunday 10am – 6pm
13th August 2020
We're Re-opening
Thank you so much to all you lovely people that have been enquiring about our re-opening! Thankfully we have managed to survive the pandemic with all of our team and we will be open from Thursday the 3rd of September.
Sumac Centre 5th May 2018
Two courses – £3.50 suggested donation! Bands organised by Punk for the Homeless
November 2017
We have a shop!! Come and visit our new shop! We are selling a range of vegetarian and vegan products and wholefood items!
We have nuts, seeds, grains and legumes bagged in store with compostable packaging 🙂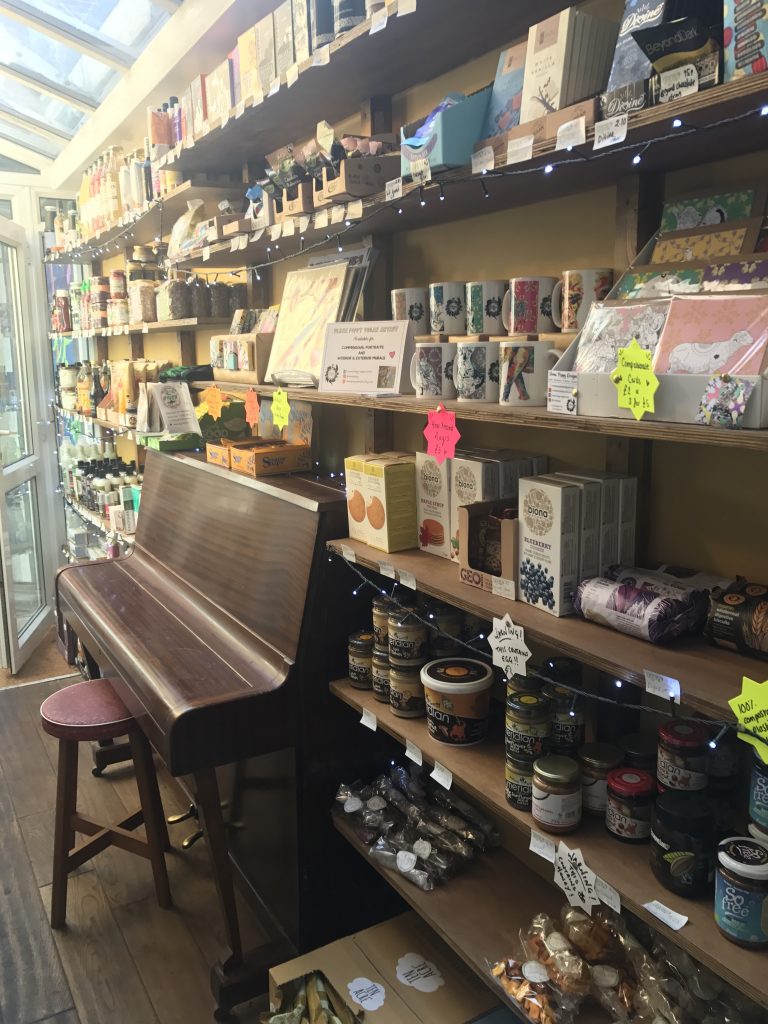 13/05/17
Now Open Saturday Evenings!
New opening times:
Monday – Wednesday 10am – 5pm
Thursday – Saturday 10am – 10pm
Sunday 10am – 6pm
03/10/16
We are Open!
Our new venue on Lenton Boulevard.
01/10/16
Reopening 3rd October
A sneak peak of what's to come- opening on 3rd October!!
08/09/16
Crocus Café is due to reopen late September
We are sorry for the delay but please stay tuned for an official opening date…
Find us at the Nottingham Green Festival!
12/08/16
Green Festival Fundraiser at the Sumac on the 20th of August!
We will be serving a 2 course meal for a £3.50 suggested donation! There will also be live music, entertainment, and the Sumac bar will be serving all in aid of the Green Festival.
12/07/16
Crocus Brunch at the Sumac
We miss you so much that we've decided to do vegan brunch at the sumac.
See the poster for dates below
2/04/16
We are moving!
We are moving! Crocus Cafe is moving venue due to the upcoming demolition of Church Square shopping centre. Not to worry though – we will reopen again soon nearby in Lenton.
Get your bookings in for 7th and 14th, our last two Wanderlust Nights in Church Square!
03/11/15
Jars of chutney, jam, and syrups selling in the cafe
If you haven't noticed yet we are selling a variety of syrups, jams and chutneys and they are selling fast. Come and get your hands on one for a mere £1 or £2. They are all made from local organic ingredients and then lovingly produced by our cafe team!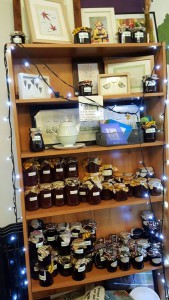 Crocus Art Update
Matthew Plowright
The exhibition on at the moment in the cafe is by a very talented artist, Matthew Plowright, from Nottingham. His art is heavily influenced by surrealism and Salvador Dali with very intricate details with an other worldly feel. His paintings are also available in print form. If you are interested please come into the cafe and find out more.
Window Display by Real Lives Art Group
Have you seen our window display? Paper made sea creatures including sparkly octopuses to colourful fish. These are made by the Real Lives Art group. Look out for our Christmas display which will be coming up soon.
23/09/15
REEL EQUALITY & CROCUS CHRISTMAS COLLABORATION on 15/12/15
More details coming soon
23/09/15
JARS
A call our for all the Jars! We are in need of glass jars for our produce which we are selling at the café, and need your help. If you have any jars with lids could you please bring them over to the café? We will love you forever. THANKS
13/09/15
Great North Run
Our amazing volunteer Ciara has been with us during her final year at university. Ciara loves everything we stand for and generously donated her time weekly and at special events, she even did festive nail painting at our Christmas Craft Fair!
In September Ciara ran a half marathon in the Great North Run and raised money online and in the café for mental health charity Mind. We managed to raise £82.30!!! Well done Ciara!!
01/09/15
Christmas Bookings
Need a venue for your Christmas party which is cheap but will also provide yummy food? Or do you need a buffet delivering to your workplace? Look no further! We are now taking Christmas Bookings, be sure to book soon! Contact the café manager by emailing crocuscafe@real-lives.co.uk or ring 0115 950 50 80
06/08/15
The Green Festival was a much anticipated event for Crocus! Phoebe and Lucy had been attending the planning meetings monthly, Raddi had kindly designed flyers and posters, and the whole team was excited for the festival, which had to be cancelled last minute the previous year due to financial cuts.
Having had some practice mass baking for Pagan Pride, we felt relatively prepared for the event and we managed to make; pizzas, Caribbean patties, cheese and onion pasties, mezze boxes, vegan cheesecakes, two types of cookies and two types of cakes. And boy did they sell quickly! Luckily enough the Green Festival fell on a beautifully warm and sunny autumnal Sunday, which attracted what seemed to be the whole of the east midlands! We sold out fast, possibly too fast (we haven't decided yet!) but were able to continue making smoothies in partnership with Pulp Friction, who shared our stall.
All in all, a very good event and we're already looking forward to next year!
Follow the green festival on Facebook
15/07/15
Super Kitchen
Crocus Café is a part of super kitchen!!
It goes with everything we stand for, please read below for a little bit about them to see why we are so excited:
'We support groups to set up Social Eating Spaces. Places for people to eat a meal: affordably, socially and for environmental benefit.
Our growing network of fantastic members run their social eating spaces on surplus food; which is just the same food as you buy from the supermarket but it comes in varying amounts, shapes and sizes. This means they don't have fixed menus and instead they cook fresh food served at mealtimes.
Our kitchens run in churches, cafes, community centres and they pop up with socials or catering services. It's a simple model that we can all understand and it's easy to change to become a Super Kitchen.
Put simply, Super Kitchens are so, well, super, because you can make a big difference to food poverty and food waste as well as getting a delicious dinner that you get to enjoy in a social atmosphere.'
More Information click : Super Kitchen
Pagan Pride
Pagan Pride was a bit of a last minute booking! We were contacted on the Thursday asking if we would like to come and cater as their other veggie caterer was not able to do it. And our answer was YES! We had to bake frantically for three days, but we love a challenge at Crocus!
We managed to bake quiches, veg pasties, Caribbean patties, samosas, spinach turnovers, rhubarb cookies, peanut butter cookies and two different types of cake!
There was a great turnout at the event and a really welcoming atmosphere, we loved it! Business was steady throughout the day and we managed to sell all of our baked goods by the end of the day, as well as spread the Crocus love; so all in all a big success.
As we hadn't anticipated doing an event, our stall was slightly makeshift and by the end of the day our gazebo could no longer be held together by cello tape! It was clear that we needed to beg/borrow/steal something slightly more stable for the impending Green Festival!
TED X Event
The TedX event was in the pipeline for a short amount of time, but on the day before the numbers were increased from 200 to 230! This was going to be the biggest event we had catered for yet, our previous record being 190 at a wedding the previous summer.
Phoebe, Poppy and trusty volunteer Tasha were undeterred and set up a rather stylish buffet table and awaited the masses. For one hour we served 230 people mezzes, which included falafel, beetroot hummus, kale, tahini and sunflower salad, vegan potato salad and much much more. By the end of the day we felt slightly like robots, but pleased as all the food went down well.
Crocus Christmas Craft Fair
6th December 2014 – 11am till 3pm
Join us for a festive celebration, with a range of arts and crafts stalls and amazing food. A chance to find brilliant gifts for loved ones.
Jake Mace
Jake Mace, one of our volunteers, is a huge success story. Jake Mace from Eastwood lost his job before Christmas in 2012 and was forced to sleep rough after he was kicked out his hostel. During the three weeks that he was homeless the winter weather was at its worst and he battled freezing temperatures and snow storms. The now 20-year-old said that realising that he was homeless was one of the worst feelings he has experienced. He added: "I knew as I slept on park benches in the freezing cold with snow all around that I had hit rock bottom and things could not get any lower. "I was sleeping behind shops and in bushes in the park to keep warm, and I didn't eat for a week. "When I became homeless I became invisible – it was heartbreaking." One of his friends was taking a course at college and put Jake in contact with the Skills for Employment team at Eastwood Young People's Centre on Kelham Way and run by Nottinghamshire County Council. The scheme helps 16 to 18 year olds get back into education, training and employment with internships andf study programmes.The Skills for Employment team helped Jake access a food parcel and accommodation before helping him get his life back on track with a number of training courses. He is now volunteering at Crocus Café in Lenton, studying for an NVQ2 catering course at college and living independently in Eastwood.